Engineering Directorate Hosts First Diversity and Inclusion Day
by Rebecca Wickes | 2022-11-17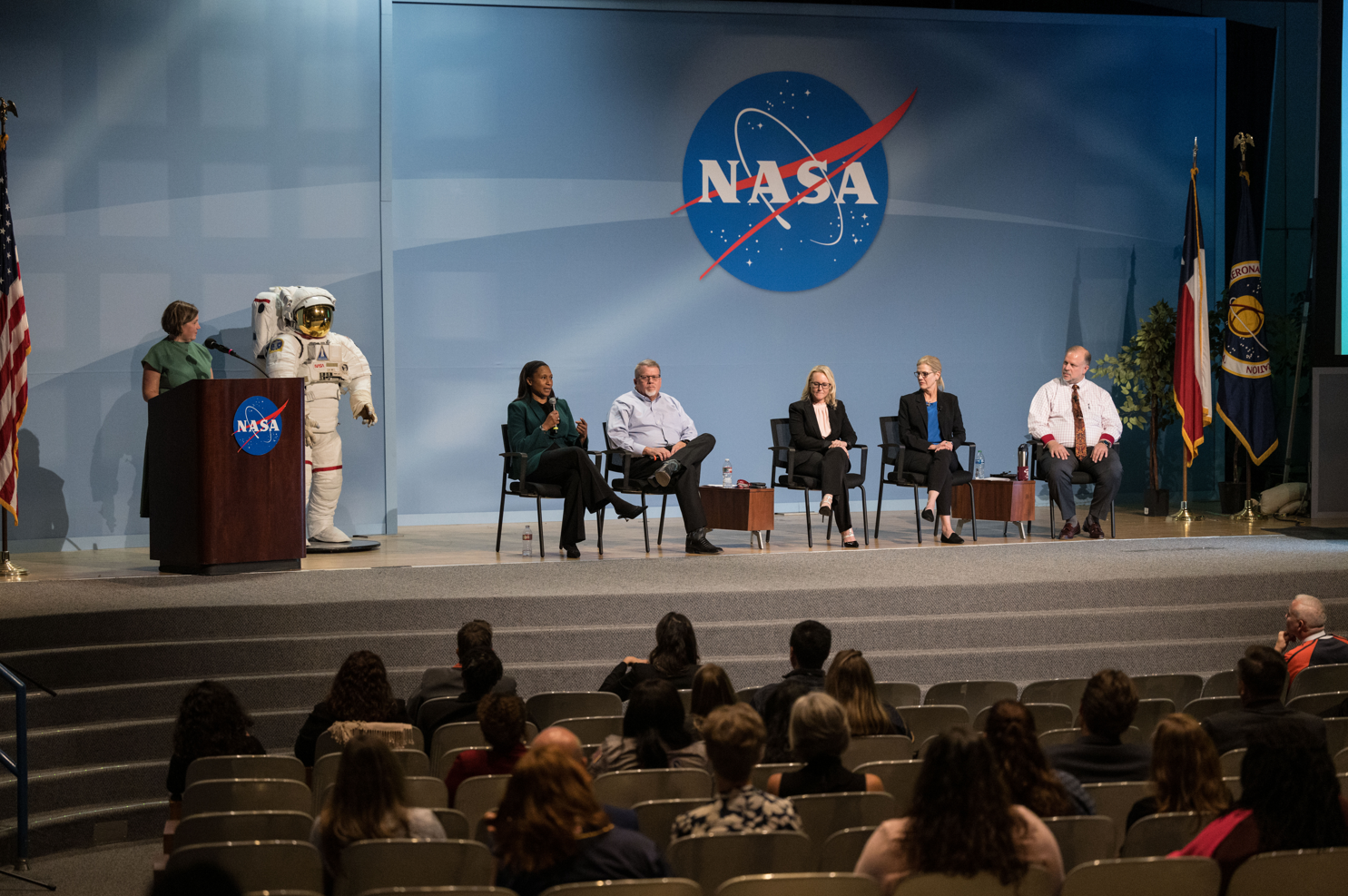 Panelists engaged in an insightful discussion in the Teague auditorium. From left to right: Anne Roemer, Jeanette Epps, William Cleek, Joy Kelly, Lauren Goodwin, and Ralph Grau. Credits: NASA
People, technology, psychological safety, and a panel discussion were all on the docket for NASA Johnson Space Center Engineering Directorate's first Diversity and Inclusion Day. After a series of talks, a group of NASA personnel and industry leaders gathered for an insightful panel discussion.  
Employees from across the center participated, exemplifying the power of an inclusive culture that inspires everyone to achieve the goals of NASA's mission. Johnson Director Vanessa Wyche opened the discussion by speaking about NASA nurturing a culture that is able to evolve to meet some of the most difficult challenges in human spaceflight history. She said that to solve these challenges, the agency must hire the best people and represent the diversity of the American workforce.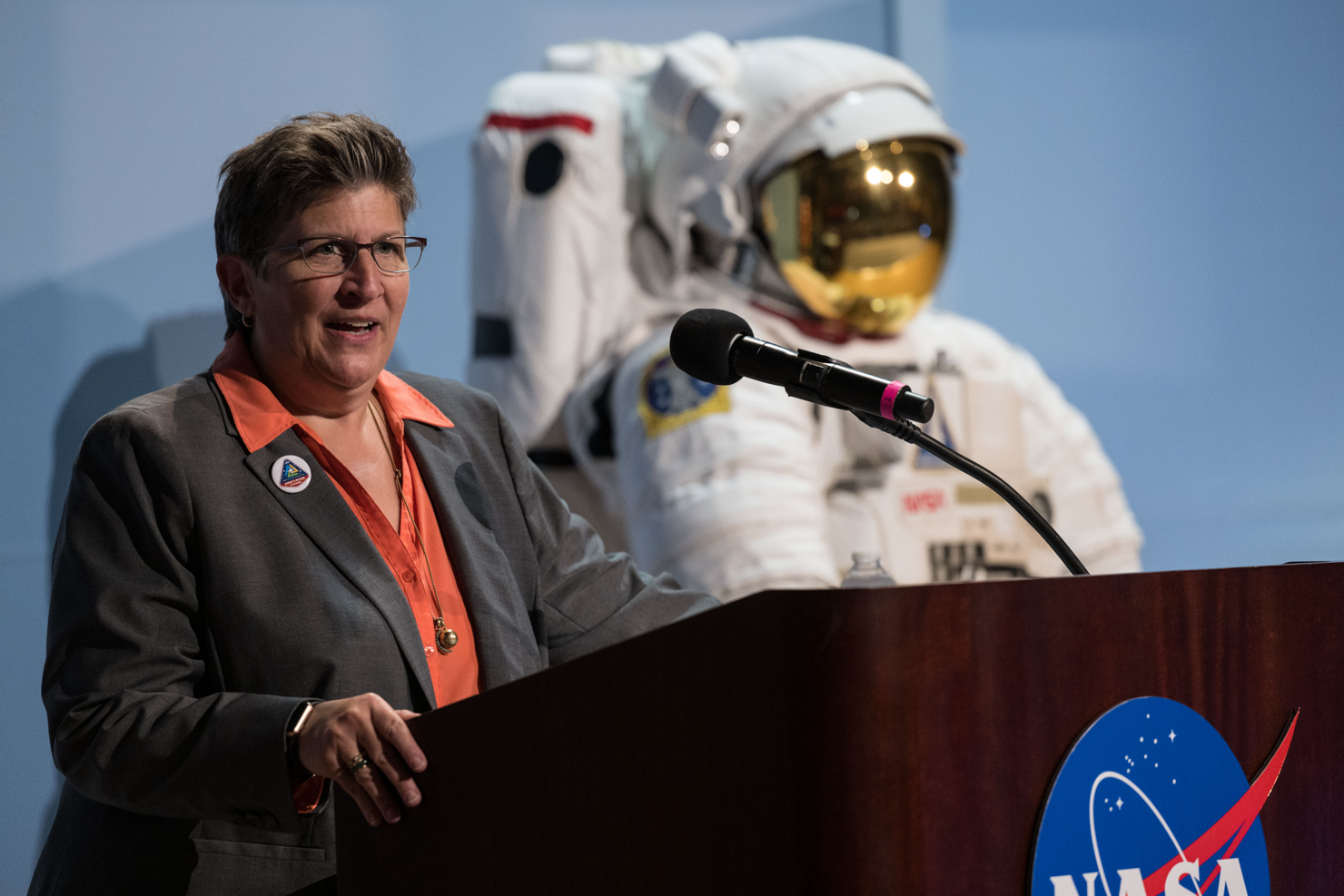 Julie Kramer White, director of NASA Johnson's Engineering Directorate, gave a warm welcome to in-person and online attendees. Credits: NASA
After Wyche and Engineering Director Julie Kramer White's opening remarks, the first seminar of the day featured Nathaniel Benjamin, chief diversity and inclusion officer at AmeriCorps. He delivered an upbeat presentation about people and the importance of understanding that everyone has a story. He encouraged the audience and stakeholders to have the courage to be vulnerable and seek first to understand, and then be understood.  
Attendees left with valuable tips about how to better communicate with those around them, be better aware of how their behaviors may be interpreted by others, and how to foster a culture where people feel that their voice is heard.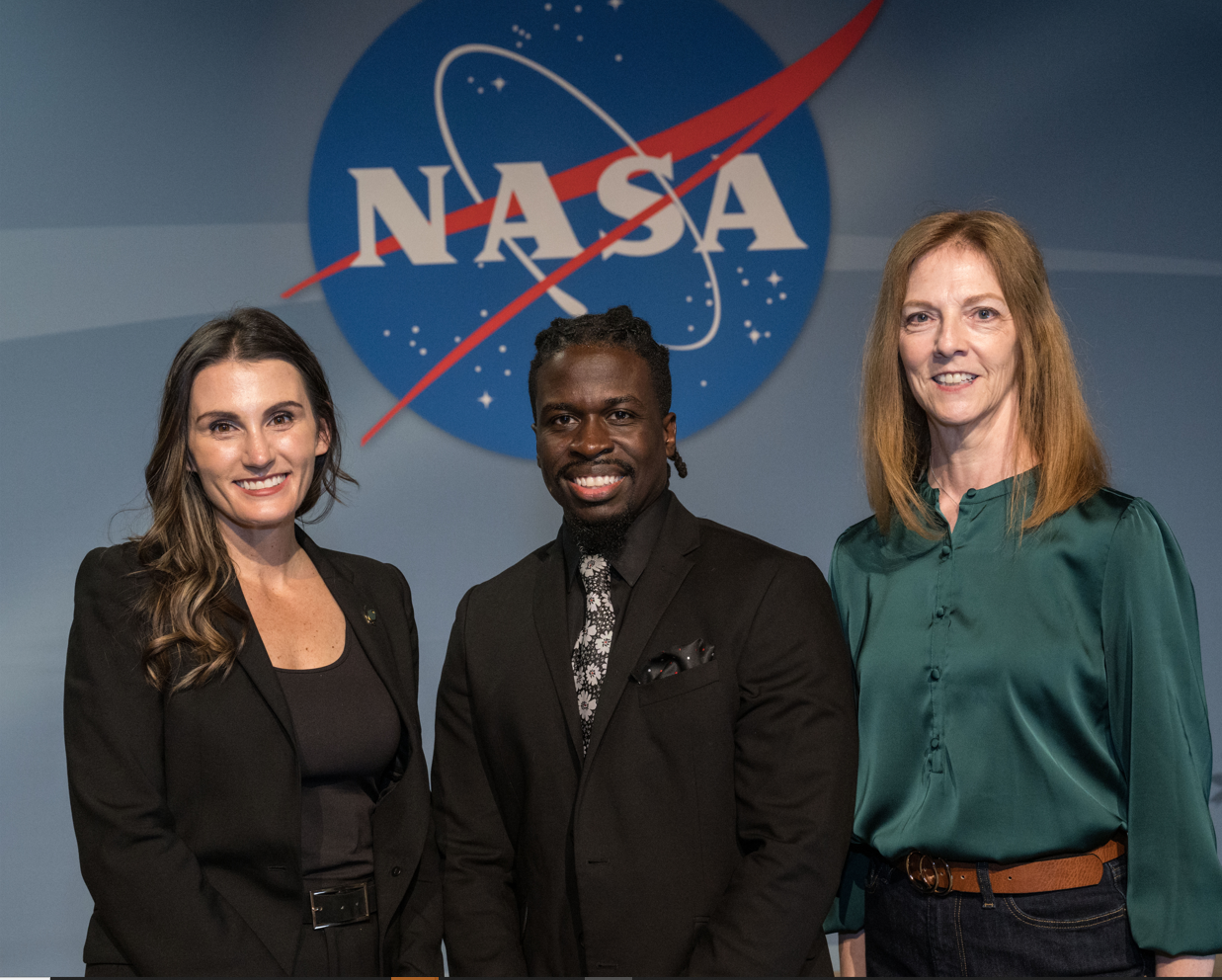 Seminar speakers Kelli Kedis Ogborn, Nathaniel Benjamin, and Beth Strathman. Credits: NASA
The second seminar was hosted by Kelli Kedis Ogborn, vice president for space commerce and entrepreneurship at the Space Foundation. She discussed emerging market segmentation and trends within the space industry, along with the opportunities, challenges, and future skillsets that will be required to remain competitive. She highlighted how quickly the industry landscape is changing and the importance of having a diverse and inclusive workforce as the backbone of an evolving ecosystem. 
The third seminar was about how to create a culture where people feel empowered to speak up. Beth Strathman, owner of Firebrand Consulting, shared important data that shows how teams operate most efficiently when they feel they have psychological safety to share ideas, ask questions, express concerns, and make mistakes. This type of inclusive environment is the gateway for unleashing productivity and innovation in teams and other work groups. 
Before inviting questions, several panelists shared their perspectives and experiences with working on and creating inclusive teams, the importance of diversity, and how NASA is actively working to ensure that its workforce is prepared to lead humanity into the cosmos. The panel, moderated by Director of Human Resources Anne Roemer, included astronaut Jeanette Epps, International Space Station Program Planning and Control Office Manager William Cleek, Deputy External Integration Office Manager Ralph Grau, Chief Information Officer Lauren Goodwin, and Jacobs Engineering Vice President and General Manager Joy Kelly.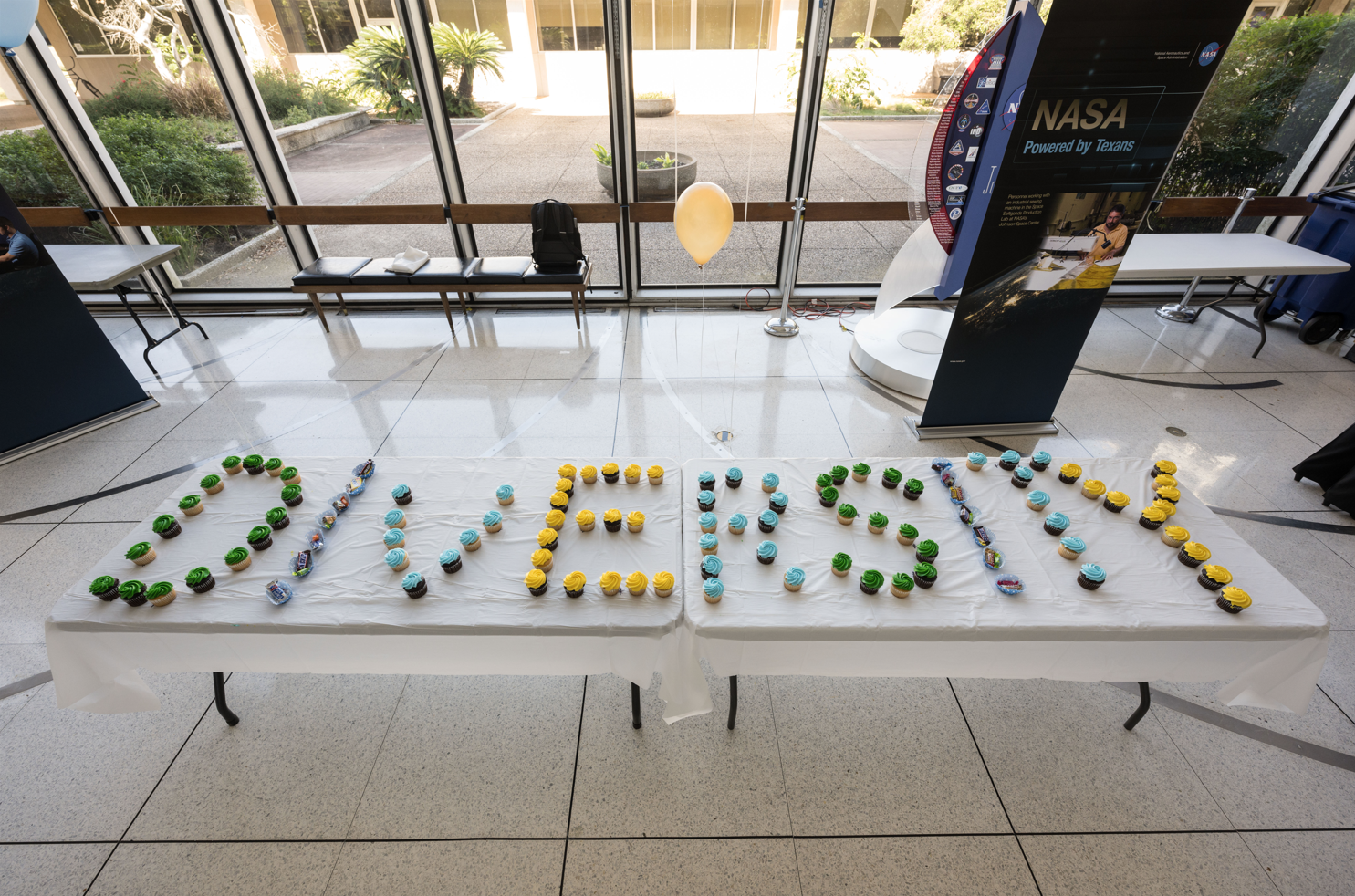 Attendees enjoyed a lively reception after the panel concluded. Credits: NASA