Ready, Set, Robonauts: 24 Years of Impact
by Jenna Foertsch | 2020-05-06
 24 years of developing engineers. 24 years of mentoring 118. 24 years of empowering students.
 Although the 2020 FIRST Robotics season was indefinitely postponed, FIRST decided to proceed with awarding some of their most prestigious awards, one of these being the Woodie Flowers Award that recognizes mentors who lead, inspire, and empower those around them.
The Woodie Flowers award was inspired by Dr. Woodie Flowers, a well loved and respected member of the robotics community. Flowers famously coined terms such as "gracious professionalism", a key part of the FIRST ethos that, according to Flowers, encourages high-quality work, emphasizes the value of others and respects individuals and the community. With gracious professionalism, competition and mutual gain are not separate notions. The Woodie Flowers Award is given to an eligible individual at each Regional or District Championship. Once a mentor has won the Woodie Flowers Award, they qualify for the Championship Woodie Flowers Award, awarded to one mentor each FIRST Robotics season.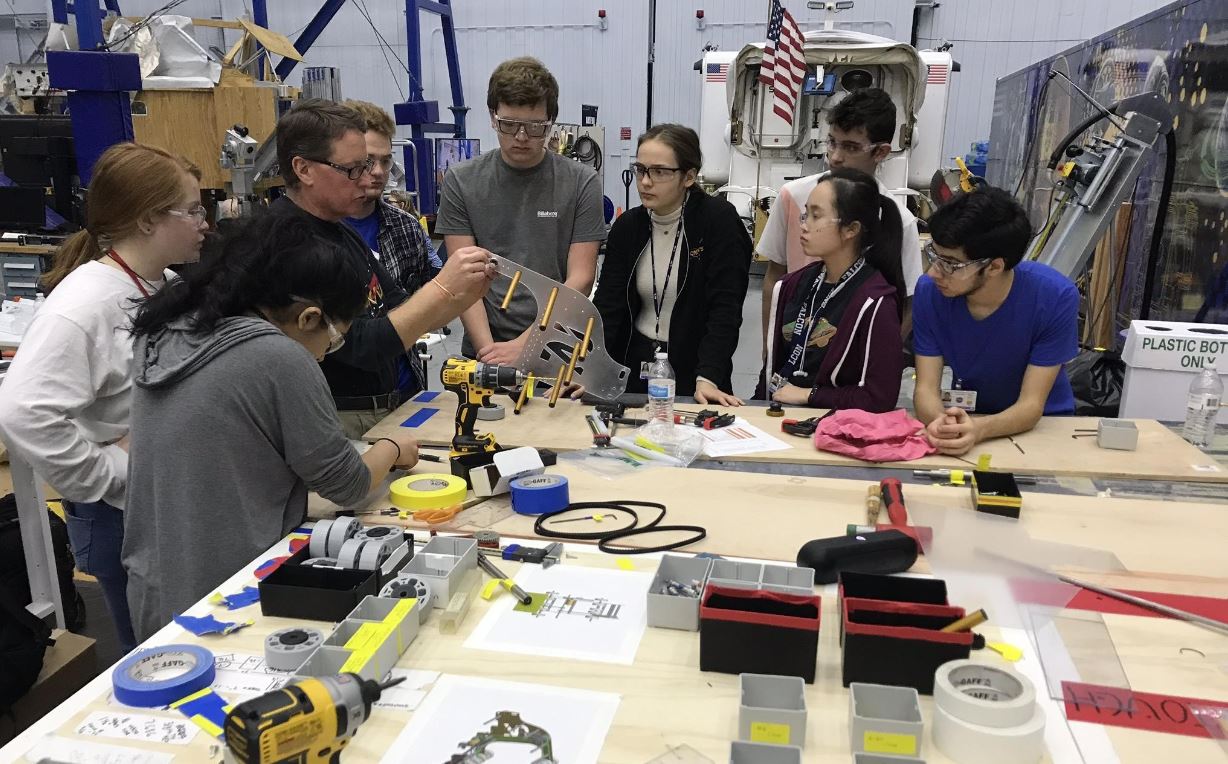 This year's winner was Lucien Junkin, a Senior Engineer at Johnson Space Center and lead mentor for The Robonauts. Junkin won the Woodie Flowers award on a regional level back in 2005. Since then, he has continued to make monumental strides in the educational robotics community and in countless students' lives. This year he was awarded the Championship Woodie Flowers Award.
Lucien has transformed both the educational robotics industry and the lives of students for over two decades. Working not only on wide-scale culture change, Lucien works towards impacting each student he meets.
"If I had to name one person that I have learned from the most during my four years in high school, Lucien is the first to come to mind. He's taught me almost everything I know about engineering. I used to think I paid attention to detail, but Lucien pushed me to do so on a whole other level. His passion for sharing his wealth of knowledge with younger generations, his ability to bring the best out of every student, and his incredible leadership make him one of the best mentors around." (Zain V., Senior)
"What makes Loosh such a great mentor is no matter what is going on he will always be there to push you to do the right thing. He wants to show us that winning the match isn't the only way for us to succeed. From my very first tournament, he was always on me to go and help in any way I can, and said this experience is what you make of it. All the little antics would not work, the important thing is that you take care of your team, because the rest will work out." (Rishi B., Junior)
"Working with Lucien is inspiring! He teaches us to think outside the box on his subsystem. I'll always remember back in 2019 when we designed a lite-weight polycarbonate intake and put it on a test robot. Lucien performed a drop test on the 80lb test robot. The robot landed directly on the intake. After this the intake remained functional and as a team we decided to continue to pursue the polycarbonate design. Throughout the entire season the intake never broke. Lucien shows us how mundane things like stress tests can be made super fun and exciting!" (Sofia D., Senior)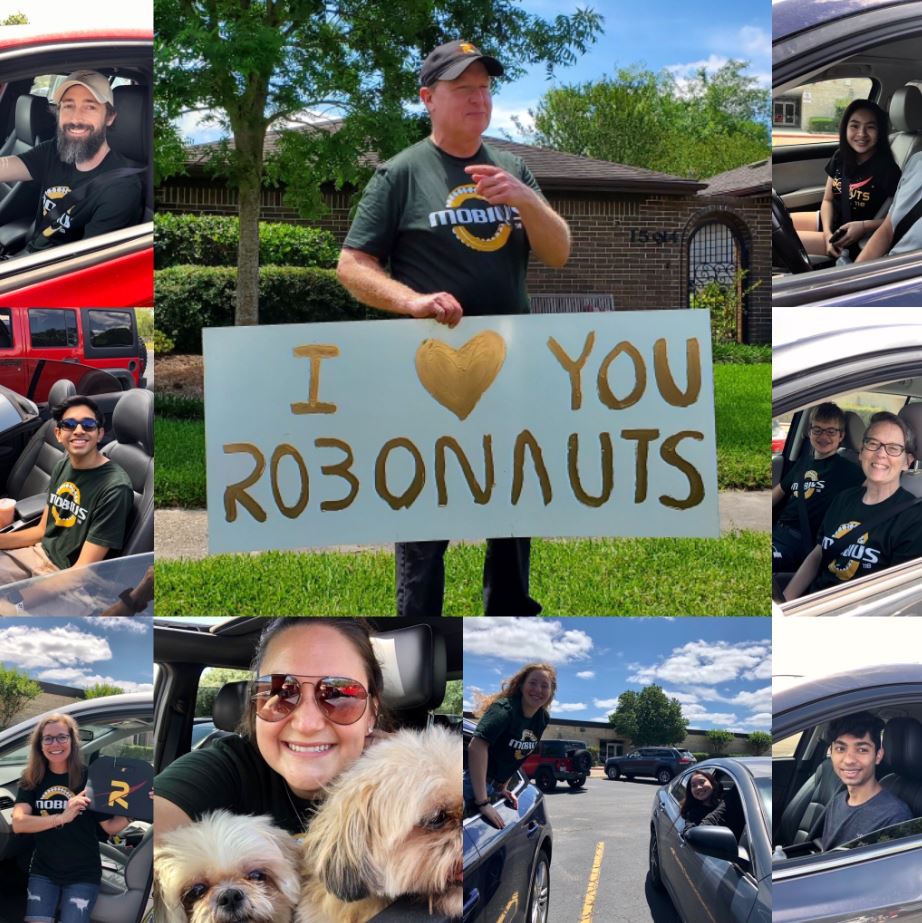 As part of the Woodie Flowers Award process, students must submit a one page submission detailing what makes their mentor exceptional. Here is an excerpt from Lucien Junkin's 2020 Woodie Flowers submitted nomination:

Each year, Lucien introduces a theme for the team to focus on, which then becomes a core value. One of the most notable is "Family>School>Robot". Lucien knows we want to build robots 24/7, but stresses family and school must come first. He emphasizes other themes including Sportsmanship, Ownership, and especially Caring. As he learned from his football coach, Coach Beasley, "If you care for your players, everything else will take care of itself." Lucien takes a personal interest in our lives. He is our greatest challenger & our greatest supporter. He pushes to make us stronger while encouraging us when we need it most.
Lucien demonstrates countless ways of encouraging & cultivating engineers. He developed our EveryBot initiative, runs the summer Robotics Academy (giving FRC alumni an opportunity to work on NASA projects), and serves as an integral partner in NASA's Robotics Alliance Project. As a result of Lucien's FLL experience, he founded EARLY Robotics in 2002 to help young students be better prepared to build FLL robots. Over the past year, Lucien has consulted with VEX Robotics to develop 2 new elementary robotics programs, VEX 123 & VEX GO, engaging students in classroom STEM experiences from Pre-K to grade 4.
After hearing the news of Lucien's win this past weekend, members of The Robonauts brought banners, instruments, and smiling faces to celebrate with a car parade.
Congratulations Lucien Junkin on this monumental achievement!