Houston, we have a birthday!
"Houston, We Have a Podcast," the official podcast of NASA's Johnson Space Center, recently reached an impressive milestone: one year of existence!
For Episode 52, the podcast celebrates its first year. Gary Jordan, host, sits down with Alex Perryman, audio, and Dan Huot, co-host, to reminisce about their favorite moments and incredible guests.
This episode was recorded on June 20, 2018.
Listen now
.
Or,
read a transcript of the episode
.
Don't miss future episodes, where space is brought right to you—through your headphones, speakers or readable transcripts.
Subscribe for more:
Subscribe via Apple Podcasts
Subscribe via Google Play
Subscribe via SoundCloud
Subscribe via RSS Feed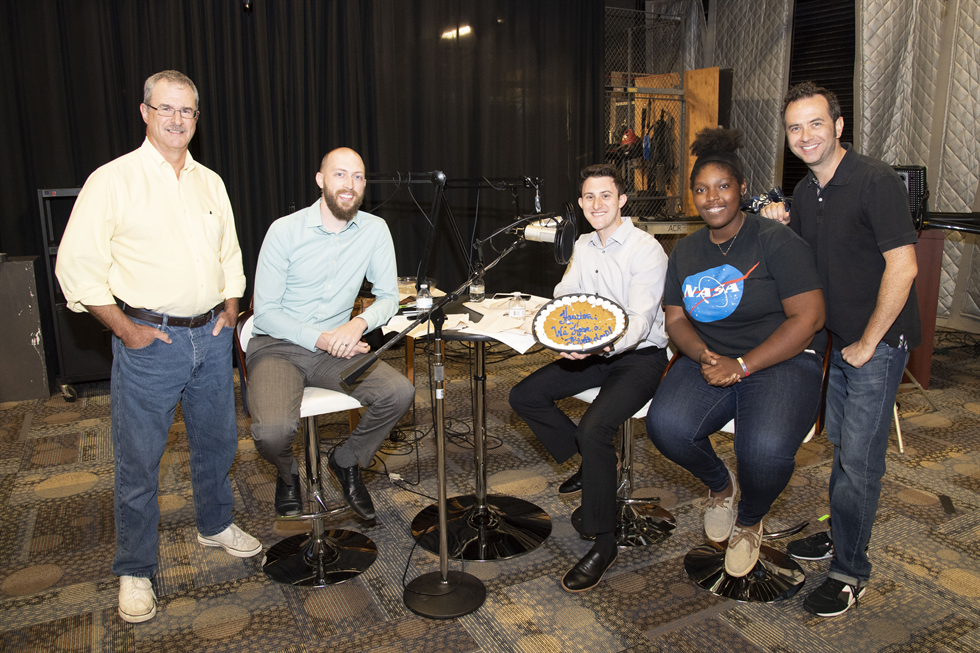 It takes a village to raise kids ... and a podcast. The team, from left: Pat Ryan, Dan Huot, Gary Jordan, Alex Perryman and Bill Stafford. Image Credit: NASA/Bill Stafford