Johnson Director Ellen Ochoa elected to Vice Chair of National Science Board
On May 4, the National Science Board (NSB Board), the governing body of the National Science Foundation (NSF), announced a new chair and vice chair to lead the Board for the next two years. The Board elected Diane Souvaine, professor of computer science and adjunct professor of mathematics at Tufts University as its new chair, and Ellen Ochoa, director of NASA's Johnson Space Center, as vice chair for the 2018-2020 term. Souvaine replaces former chair Maria Zuber, who rotates off the Board after serving six years, and Ochoa replaces Souvaine.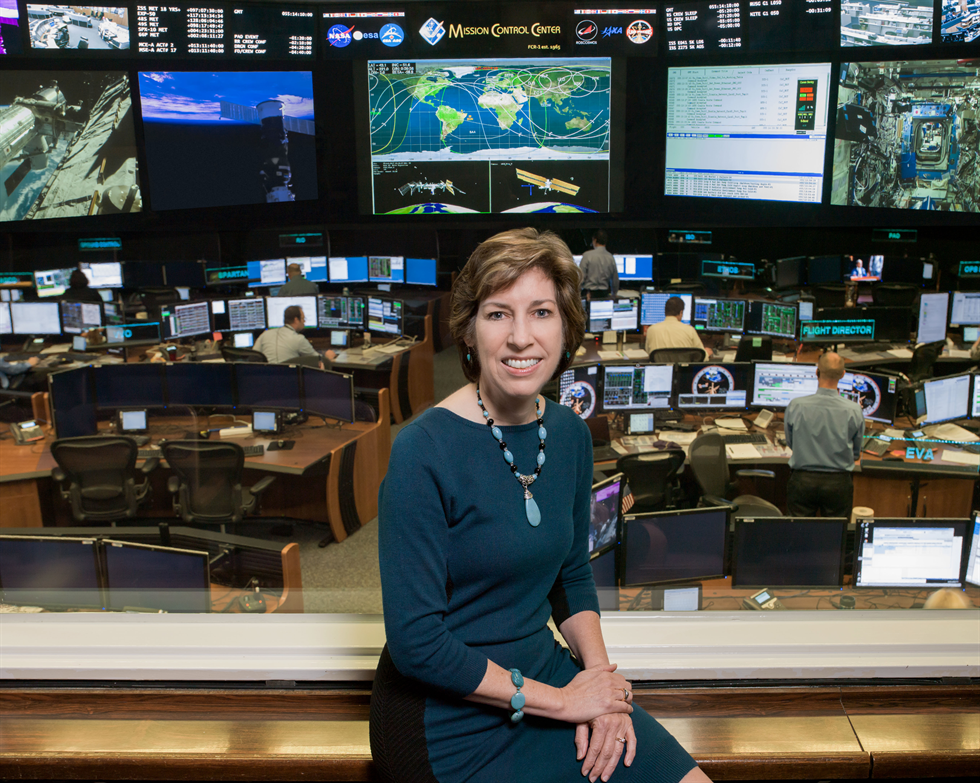 Ellen Ochoa, director of NASA's Johnson Space Center, has been elected to Vice Chair of the National Science Board. Image Credit: NASA
About Ellen Ochoa
Ochoa is an experienced astronaut, having served as a crew member on four space shuttle missions in a variety of roles, including leading onboard scientific activities, operating the robotic arm and serving as flight engineer during the launch, rendezvous and entry phases of the mission. Prior to being named center director, Ochoa was deputy center director for five years. She's also previously led the Flight Crew Operations Directorate, managing the Astronaut Office and the Aircraft Operations Divisions.
"I am honored to serve as the National Science Board's vice chair, and especially delighted to team up with Diane Souvaine," Ochoa said. "I look forward to working with the Board and Director Córdova to advance NSF's vital national mission."
As the first Hispanic female astronaut, Ochoa has given more than 300 presentations focusing on the importance of a science, technology, engineering and math education. She has six schools named after her, several books written about her for the K-8 grades and has been profiled in textbooks and on websites geared toward encouraging females and minorities to pursue technical fields. She is the recipient of many awards including NASA's highest award, the Distinguished Service Medal. Ochoa has honorary doctorates from The University of Pennsylvania, The Johns Hopkins University and Worcester Polytechnic Institute, and the Presidential Distinguished Rank of the Senior Executive Service.
Ochoa began her career as a research engineer at Sandia National Laboratories and NASA's Ames Research Center. She has three patents in the area of optical information processing and numerous publications in technical journals. She is a fellow of the American Institute of Aeronautics and Astronautics (AIAA), the American Association for the Advancement of Science (AAAS) and the National Academy of Inventors (NAI).
Ochoa serves on several boards and currently chairs the Nomination Evaluation Committee for the National Medal of Technology and Innovation. She served for years on the Stanford University Board of Trustees, and was a member of the Stanford's School of Engineering Advisory Council and Aeronautics and Astronautics Department Visiting Committee.
Souvaine and Ochoa will officially assume their respective NSB roles on May 11.
About the National Science Board
The President appoints Board members, selected for their eminence in research, education or public service and records of distinguished service, who represent a variety of science and engineering disciplines and geographic areas. Board members serve six-year terms, and the President may reappoint members for a second term. NSF's director is an ex officio 25th member of the Board.
The NSB Board and the NSF's director jointly head NSF. NSB identifies issues critical to NSF's future and establishes the Foundation's policies. The NSB also provides the president and Congress with science and engineering indicators, a biennial report on U.S. progress in science and technology.