NASA Celebrates AAPI Heritage Month 2021 with a Host of Events and Activities
Check out the variety of ways you can celebrate Asian American and Pacific Islander (AAPI) Heritage Month 2021 agencywide.
Tuesday, May 25, to Friday, May 28, 9:45 to 10 a.m. CDT
Pause and Stretch with Florence Tan
Join the Headquarters Asian American Pacific Islander (HAAPI) Employee Resource Group for daily, 15-minute pause-and-stretch sessions led by Florence Tan. To access these sessions, click on the Microsoft Teams links below.
Tuesday, May 25, 3 to 4 p.m. CDT 
NASA Intern Information Sessions for Students
The HAAPI Employee Resource Group invites students to explore internship opportunities at NASA. They'll hear from previous interns, employees, and coordinators, and learn about internship requirements, the application process, and related materials. The fall 2021 application deadline is July 9.
This event is available via this Microsoft Teams link.
Wednesday, May 26, 1:30 p.m. CDT
A Conversation with Astronaut Suni Williams
This event is sponsored by the Goddard AAPI Advisory Committee, in partnership with the National Security Agency's AAPI group and the Goddard Office of Communications. To participate, click here.
Thursday, May 27, 11:30 a.m. to 12:30 p.m. CDT
Virtual Discussion with JAXA Astronaut Koichi Wakata
Join Kennedy Space Center's Asian Pacific American Connection for the Advancing Leaders Through Purpose Driven Service series featuring Japan Aerospace Exploration Agency (JAXA) astronaut Koichi Wakata. The event also features a special performance by professional ballet dancer and choreographer Chiaki Yasukawa.
Join the event via this Microsoft Teams link.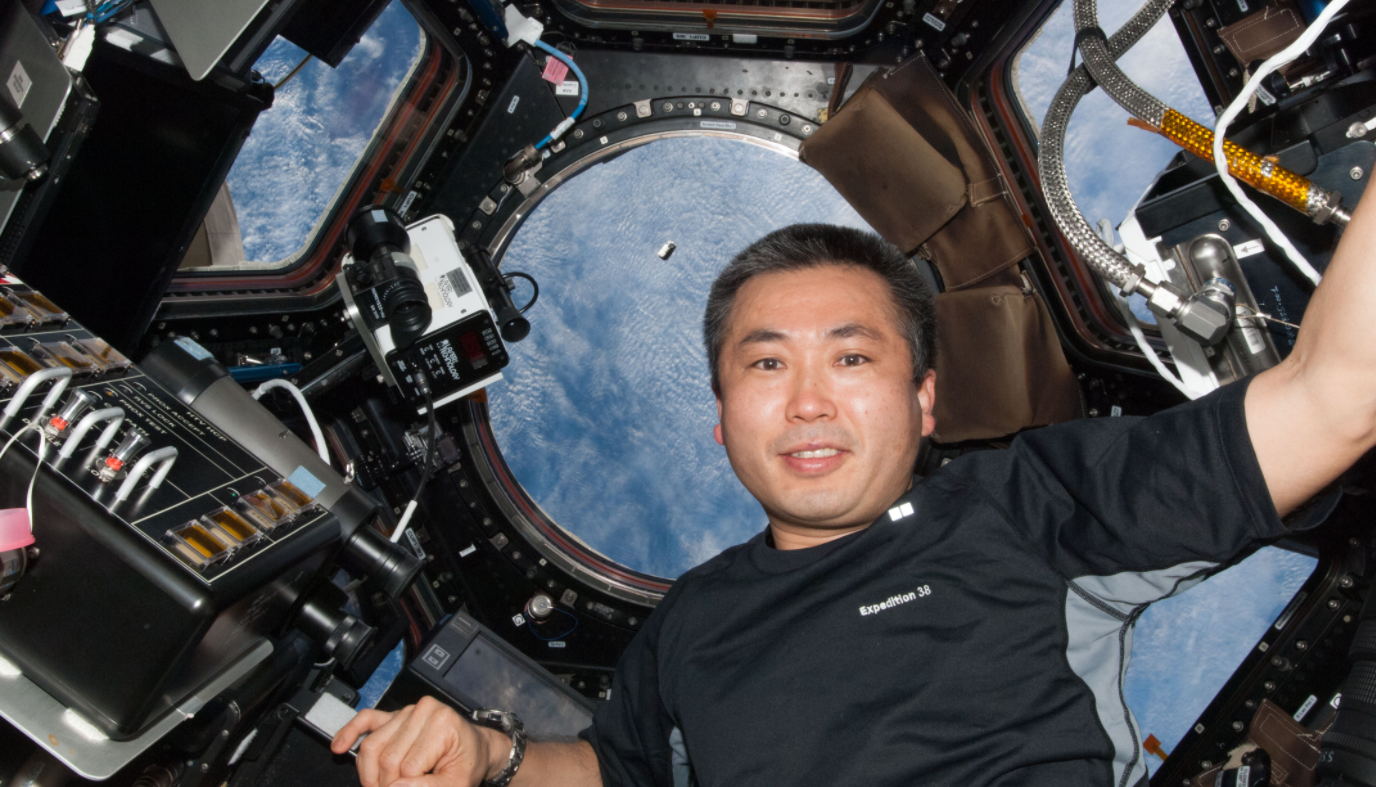 JAXA astronaut Koichi Wakata, Expedition 38 flight engineer, is pictured near the windows in the International Space Station's cupola as the Cygnus commercial cargo craft (visible at center) approaches the station. Credits: NASA