Roundup Presents: The Directors Series (IA)
by Noah J. Michelsohn | 2019-05-19
Electrical engineering is not usually a field dominated by women of color, but Annette Moore was inspired from an early age to embrace challenges and use education as a tool to break down barriers.
"I will never forget walking into my first class and being able to count on my hands how many girls were in the room," Moore said. "My mother had told me, 'You won't see very many people who look like you in that field, but it's going to lead to an amazing career.'"
Moore's mother was passionate about the power of education and was the one who challenged her to pursue an engineering degree. Sadly, Moore's mother passed away following her freshman year of college, but the memories continued to inspire her to embrace challenges throughout college and her life, a trait that has led her to a distinguished career at NASA's Johnson Space Center.  
Moore started her career at Johnson after graduation as a contractor working on avionics for the space shuttle. With the lessons she learned about hard work from her mother, she worked her way to become Johnson's director of the Information Resources Directorate (IRD) and Chief Information Officer (CIO).
"Most people think of IRD as the folks that give you your laptops, but we are engaged across the mission," Moore said. "IRD is constantly developing and implementing new technologies and capabilities that are critical to NASA's success."
IRD supports a broad range of mission activities by providing imagery and video, application development, website development, data storage and cybersecurity. In 2018, IRD received a HITACHI Innovation Award for its transformative ways of using mission imagery and data to plan and inform future mission architecture.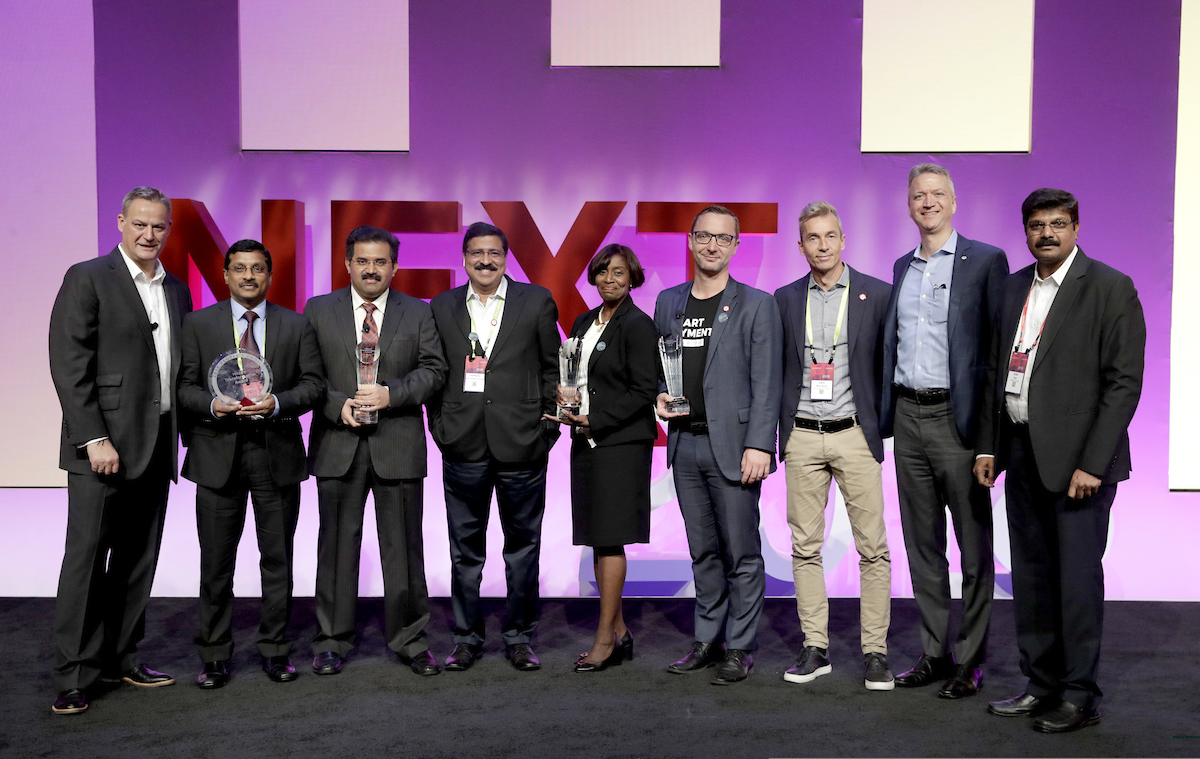 (Moore, center, accepting the HITACHI Innovation Award.)
"Information is powerful," Moore said. "Our precise ability to store and access data is critical for vehicle readiness, mission planning and astronaut safety."
Data being downlinked from the International Space Station and future missions such as Gateway will require larger storage capabilities and quicker access to the information. This has led IRD to explore new business models to ensure that programs can receive critical mission data quickly to enhance crew safety during deep space missions.
These new business models focus on a forward-looking approach to information technology (IT) by building systems designed with an infrastructure to support deep space missions.
"You plan for the future by looking at the functionalities and the capabilities that are going to support where you are going," Moore said. "We are going to the Moon and on to Mars, so we are assessing what currently limits us in getting there and implementing technologies that will enable success in 2024 and beyond."
A recent example of this approach was the migration to Office 365 to ensure Johnson is compatible with technologies used by NASA's commercial and international partners. To make NASA more compatible and agile for a 2024 lunar mission, Moore is planning for capabilities that have not yet been developed. To do this, she is uniting with NASA's partners, starting with the early planning phases to determine impending mission requirements.
"We are already working with Gateway to determine the requirements they are going to have for imagery, data storage and other IT systems to ensure that they can be successful." Moore said.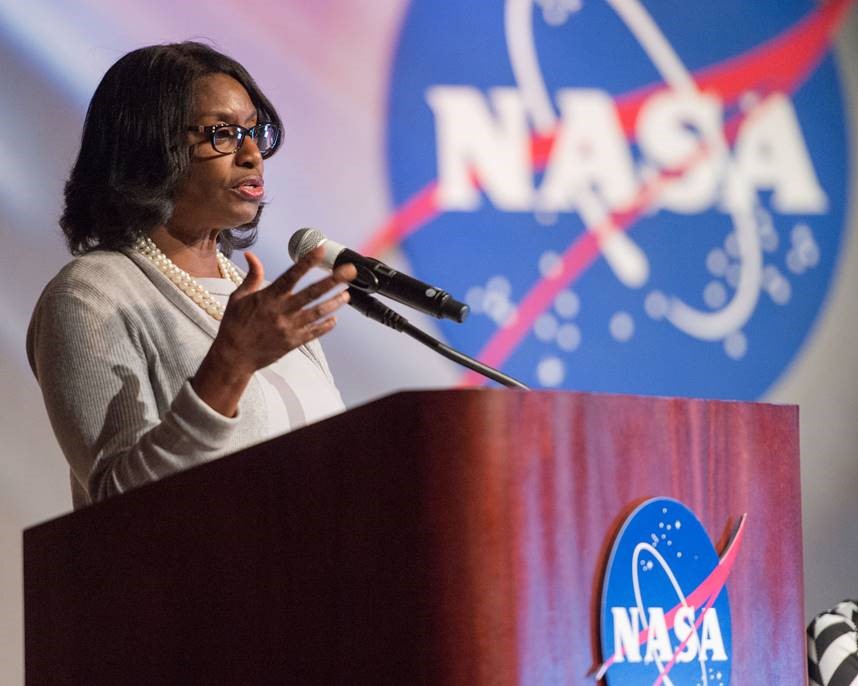 (Moore celebrating the accomplishments of the IRD team.)

Similar meetings are taking place with NASA's commercial partners to ensure that Johnson can collaborate with the private sector in a way that is cohesive to partnerships for commercial mission architecture.
Moore recognizes that establishing forward-thinking systems now is vital to ensuring that Johnson can adapt to the daring new missions that will take place as NASA goes forward to the Moon and on to Mars.
"It's amazing to know that one day as I sit in my living room watching humans take their first step on Mars, I'll get to say, 'Wow, I was a part of that,'" Moore said.
Moore's mother knew that her daughter was destined for a great career, but she probably would have never guessed that she would be making giant leaps toward Mars.
Noah J. Michelsohn, Johnson Space Center

Annette Moore is director of NASA Johnson Space Center's Information Resources Directorate and the Johnson Chief Information Officer. This story is part four of The Directors Series, highlighting Johnson's mission of Dare. Unite. Explore. Stay tuned for stories from each directorate and find previous stories on the directors website.